I hope that you all have had a great holiday with your families!! I can't belive this year is already almost over!! That is CRAZY!!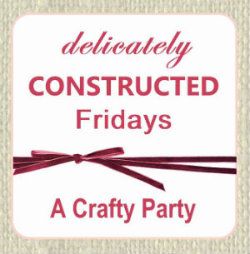 SHOW ME YOUR CRAFTS AND PROJECTS!!
I am looking for fun new years activities, inspiration for resolutions and ideas to keep me on track!
First there is the usual:
*Please link to a specific post and not just not your blog, it is easier for everyone to find your posts. Feel free to link up more than one activity or idea.
 *Grab my button or link up somewhere on your blog (party page, sidebar, text link, in the body of the post, whatever works for you).
*Visit two other people and let them know what you like about their project! (We all like comments, right?!)
 *If you are feeling extra nice, it would be awesome if you would follow my blog or "like" me on facebook! Please and thank you!
 Last but not least, by posting a link you have consented to me using the link and photo in feature posts!