I am so excited about these features!! I need to finish decorating for a huge Hannukah Party and huge Christmas Party I am having next week (and only a day apart!)
These are the times when I am really grateful for this party!
Let's get going!
Make sure to grab a button if you got featured!!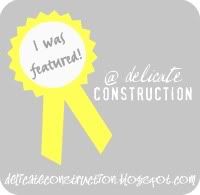 Click "Read More" to see the rest of the features!
Make sure you come back in the morning to link up what you have been working on this week!